YOUR DREAM – OUR PASSION

Dog sledding, accommodation and great food in close interaction with our four-legged friends.
Dog sledding
Experience Jotunheimen in a whole different way! From the dog kennel at Jotunheimen Husky Lodge we enjoy both short trips and expeditions lasting several days in the most iconic mountains north of the Alps; Jotunheimen. We ride sleds every day from November until mid-May!
Check out our trips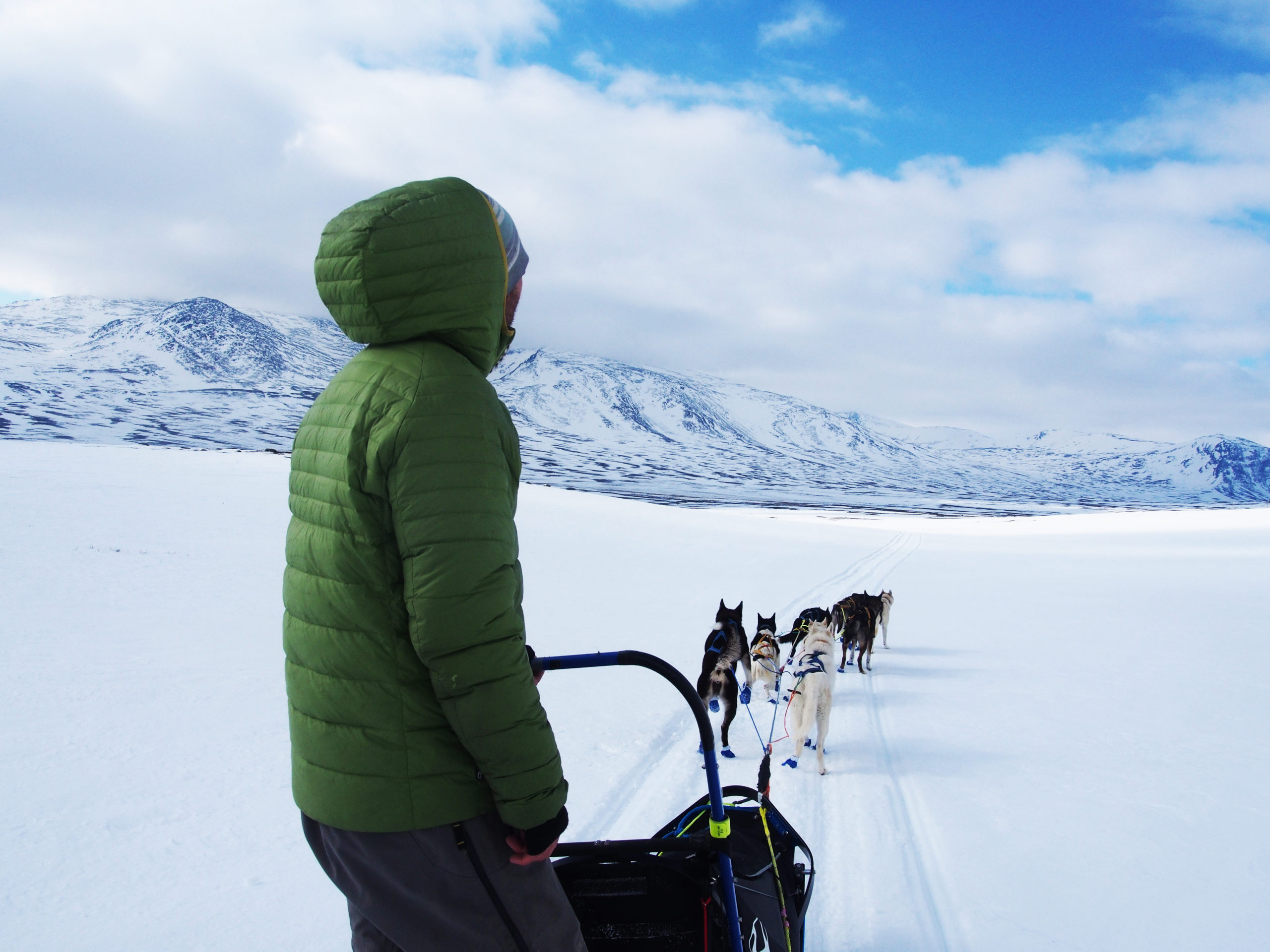 Jotunheimen calls
Huskies are amazing animals. Jotunheimen is an incredible mountain area. We live our lives in close interaction with both. Want to join the adventure?
Book your trip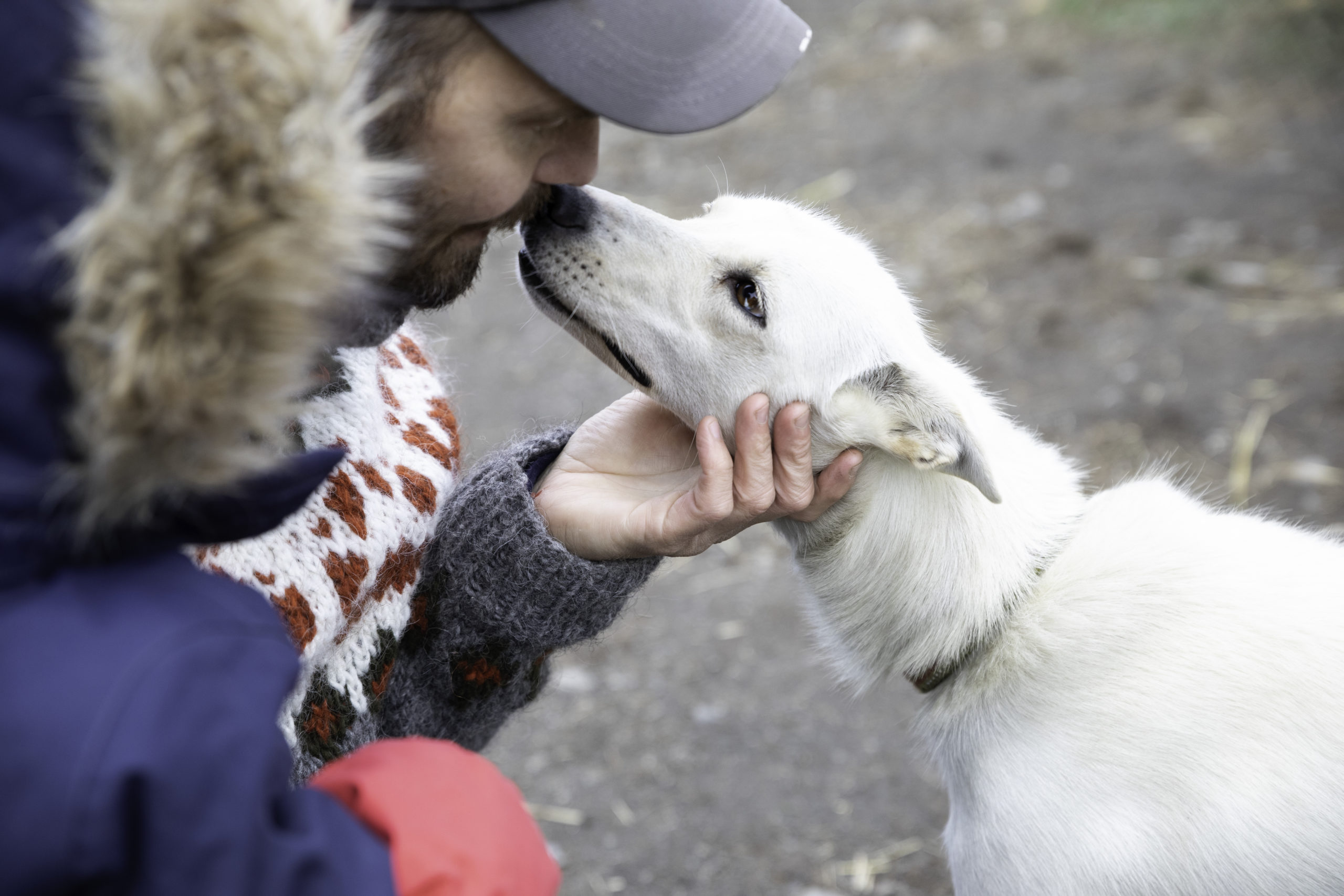 Your dream – our passion
While dog sledding or staying at Jotunheimen Husky Lodge, you're in the best of hands. The hosts are a family of three; Vilja (2 years old), mother Trine and father Øyvind. With experience from dog sledding in Alaska, Svalbard, Alta and Dovrefjell, we open the doors to our family life at our husky lodge in the magnificent and snowy Jotunheimen. When joining our dog sled trips, you're guaranteed company from one or several of us.
About us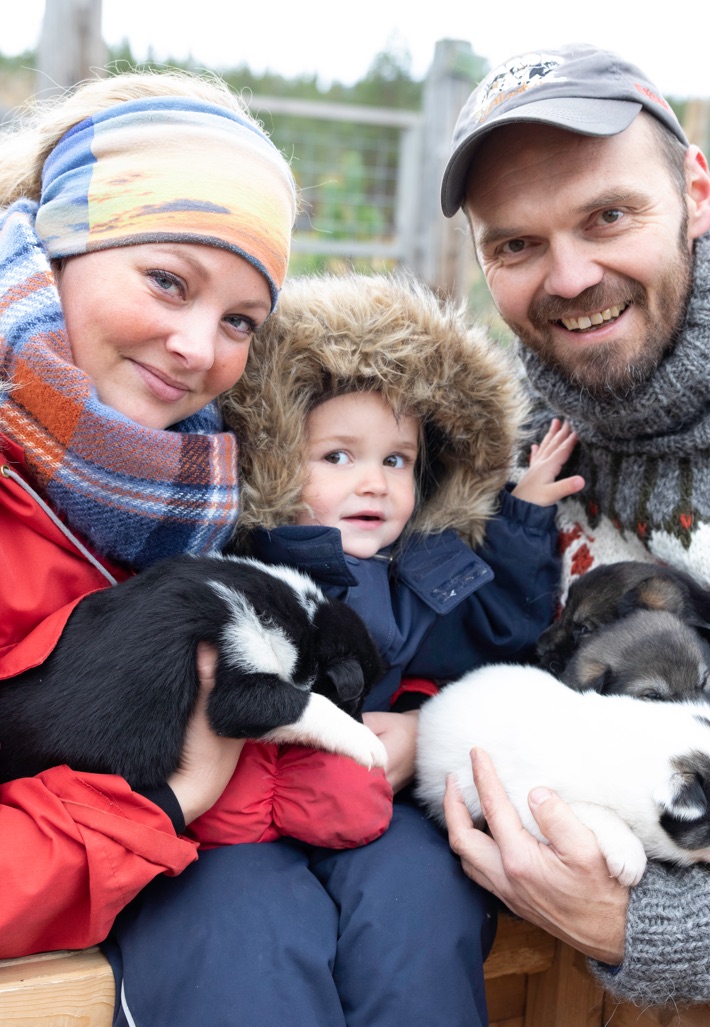 Customized mountain adventure in Jotunheimen
From November until May, Jotunheimen Husky Lodge runs dog sled trips every single day – and invites you to join short half-day trips or expeditions of several days.
If you don't find an excursion that's right for you or your companions, we' re happy to arrange an experience that fits your needs exactly. Hope to see you!
Do you want to steer your own dog sled for one day? Join us and our exited, happy huskies on a trip in one of Norway's most beautiful mountain areas. We'll give you the proper training to manage your own dog team. You'll experience speed and excitement, a steep learning curve, red rosed cheeks and Jotunheimen dressed in her finest winter clothes.
This three-hour morning trip is a great way to get close to both the dogs and close to nature. Every morning from November 1st to mid-May you can join us on a sled ride in the heart of Jotunheimen. Prepare for a fast-paced day in a gorgeous winter landscape – with roses on your cheeks and a great experience richer. We look forward to seeing you in the crackling snow!
Join us on a magical evening of dog sledding in the winter darkness. With the moon and headlights to guide us, we glide through the silence of a snow-covered Jotunheimen. It's a unique experience to feel the power of the dogs, the speed and the rhythm – surrounded by Norway's most beautiful nature. See you in the twilight hour!
Accommodation
Is there a better feeling than waking up in Jotunheimen, surrounded by magical pine forests, magnificent mountains and good friends on two and four legs? Jotunheimen Husky Lodge have three spacious self-service apartments with a total of 20 beds.
Book your stay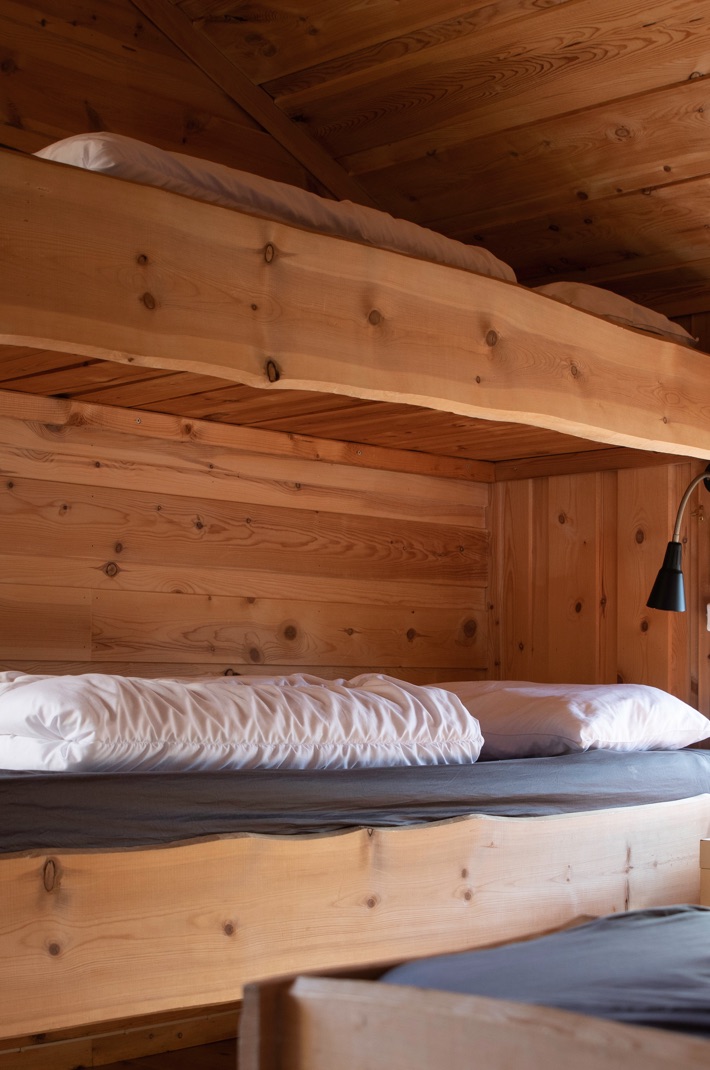 Group adventures
At Jotunheimen Husky Lodge we live for teamwork. Getting 30 huskies to move in the same direction is demanding – and extremely fun. A bit like running a business, a workplace or getting a group of friends to dance to the same tune. If you want to experience Jotunheimen – and each other – in a slightly different way, we' re happy to customize the event to your needs. Please get in touch for an informal chat.
More about our group tours