Do you want to join two- and four-legged on a dog sled ride? Accompanying us, you'll get close to the dogs and close to nature – a real winter adventure in the heart of Jotunheimen.
From the wilderness camp at Jotunheimen Husky Lodge, we run dog sled trips every day from November 1st to mid-May in Northern Europe's most popular mountain area.
We offer a wide range of trips – from 3 hours to expeditions of several days in Sjodalen and other parts of Jotunheimen.
You get to know the dogs well and the basic handling of the sled. And we customize the husky tours according to your needs.
Ready for some speed, excitement and real dog fun? Your winter adventure awaits!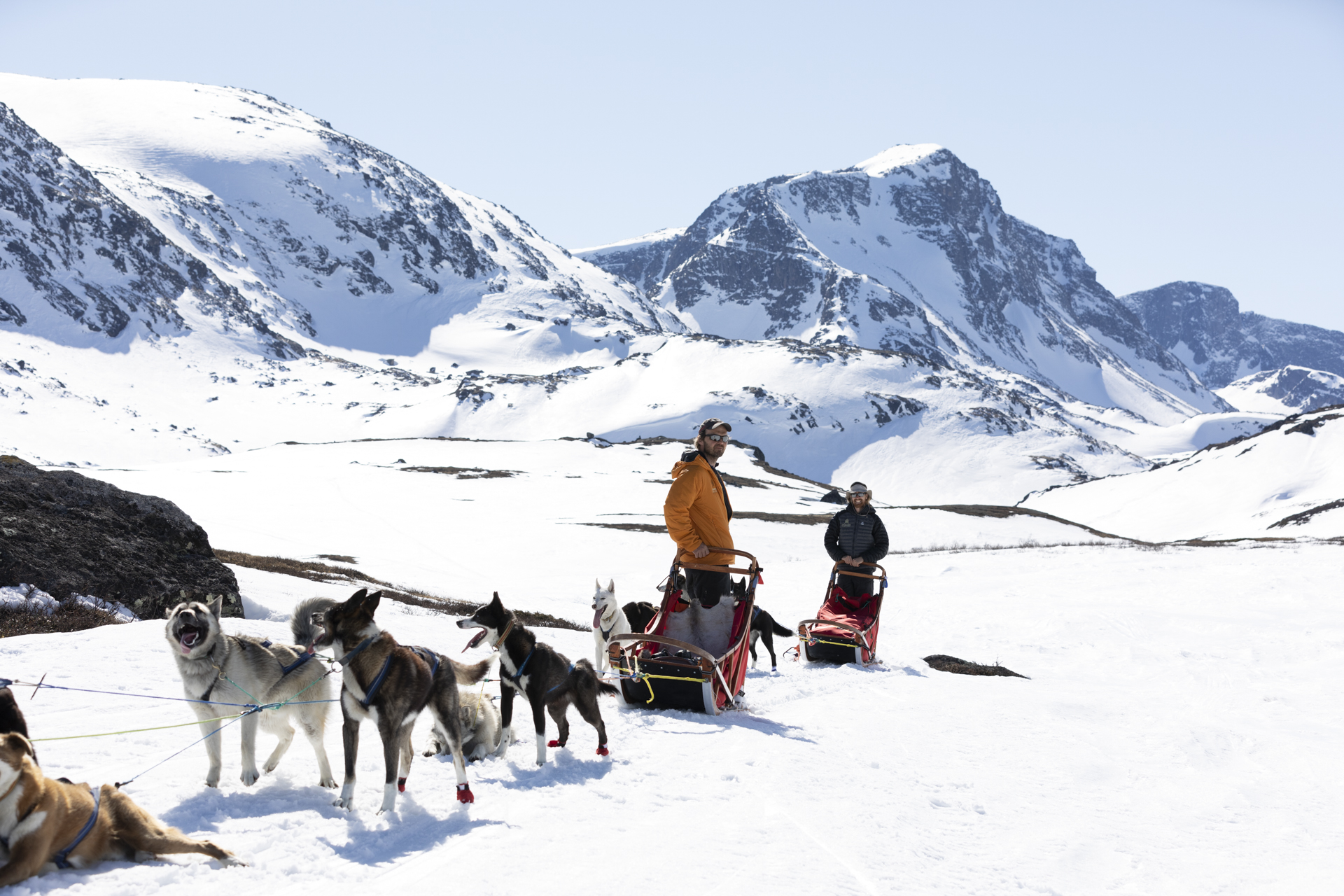 Find your winter adventure